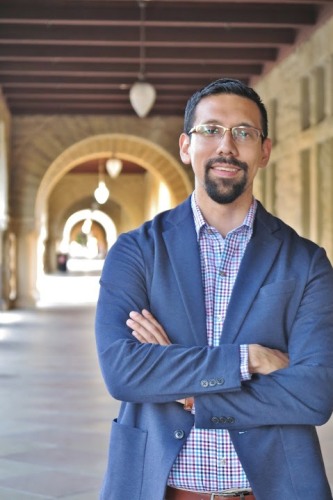 Biography
David is a sixth-year Ph.D. candidate in American Politics. His research interests include race and ethnic politics, urban politics and policy, interest groups, social movements, and environmental politics. David's dissertation examines the strategies, choices, and effectiveness of environmental justice organizations to build voice and shape policy in California. Specifically, he analyzes how environmental justice organizations overcome barriers to agenda setting and collaboration so that the interests of marginalized communities are represented in decision-making and policy spaces.
His dissertation research has been supported by the Kennedy-King Memorial College Scholarship Fund (2023), Robert & Patricia Switzer Foundation (2022-2023), the Institute at Brown for Environment and Society (2022), the Taubman Center for American Politics and Policy (2022), and Brown University's Political Science Department (2021).
Prior to attending Brown, David worked as an Executive Operations Specialist for the Carnegie Foundation in Stanford, California. He holds a B.A. in Political Science from UC Berkeley and an M.A. in Political Science from Brown University.
Job Market Paper Title
Democratizing Local Policy Agendas: Organizing for Environmental Justice in Oakland and San Diego
Job Market Paper Abstract
In the United States, marginalized communities have a long history of facing discriminatory practices that restrict their power and voice (Stone 1989; Orr 1999; Hajnal and Trounstine 2016; Trounstine 2018), practices that yield exposure to concentrated air pollution (Mohai, et al. 2009; Taylor 2009; Taylor 2014). Despite their advocacy efforts, minority communities continue to have limited influence across local political institutions, which is reflected in how environmental justice issues are often ignored or excluded from the policy process (Edge et al. 2020; Mistur et al. 2023). Do marginalized communities ever succeed at setting local policy agendas in ways that contribute to environmental justice?  If so, how are they able to do so? This chapter argues the following conditions are essential to environmental justice agenda setting: the types of community organizing strategies used and in what local policy domains they are applied. In using a comparative case study that includes participant observations, semi-structured interviews, and archival data, I find that environmental justice organizations deploy different strategies to achieve this: West Oakland Environmental Indicators Project's (WOEIP) collaborative approach was effective in helping set the local policy agenda within the City whereas the Environmental Health Coalition's (EHC) confrontational model was more effective in setting the Port agenda. This research extends our understanding of the significance of agenda setting, well before policy change takes place, to advance environmental justice in cities.