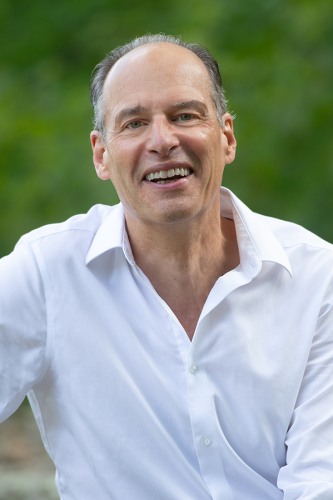 James Morone
John Hazen White Professor of Public Policy, Professor of Political Science and Urban Studies
Areas of Expertise
Political Development/Politics and History, Public Law, Public Policy and Administration, Race Ethnicity and Politics, Urban Politics, World Politics
I am the John Hazen White Professor of Political Science and Public Policy at Brown University. I grew up in Rio de Janeiro, moved to New York (well, Staten Island) when I was nine, went to Middlebury College in Vermont, and received my PhD at the University of Chicago.
Every year, the senior class at Brown votes to give the Hazeltine Citation to the professor that most inspired them. I'm proud to have won the award five times. At Brown, I've chaired the university faculty, the political science department, and the public policy program, and am co-director of the Stone Inequality Initiative. I've also been a visiting professor at Yale University, the University of Chicago, the University of Bremen (in Germany), and at Oxford University, where I'm a regular visitor. I've published eleven books and almost 200 essays on topics ranging from American history to health care policy to Harry Potter.
My first book, The Democratic Wish, was named a "notable book of 1991" by The New York Times and won the American Political Science Association's Gladys M. Kammerer Award for the best book on US national policy. Hellfire Nation: The Politics of Sin in American History was nominated for a Pulitzer Prize and named a top book of 2003 by numerous newspapers and magazines. Here's my favorite combination: it was a top ten book of the year for Christianity Today (the largest circulation evangelical journal) and received a one-page spread in Playboy magazine. The Heart of Power: Health and Politics in the Oval Office (co-authored with David Blumenthal, MD) was on the cover of The New York Times Book Review. According to unreliable sources, President Obama was seen reading the book at Camp David. My latest book, published in 2020, is Republic of Wrath: How American Politics Turned Tribal from George Washington to Donald Trump.
I've testified before Congress eight times, spent one weekend with the Senate Democrats at their annual policy conference and another with the newly elected members of the House at their orientation (where I briefed them on health policy). I'm a member of the National Academy of Sciences, Engineering, and Medicine, have been on the editorial boards of thirteen journals (chairing two), and have been president of both the New England Political Science Association and the Politics and History Section of the American Political Science Association. Over my career, I've raised 7 million dollars in research funds.