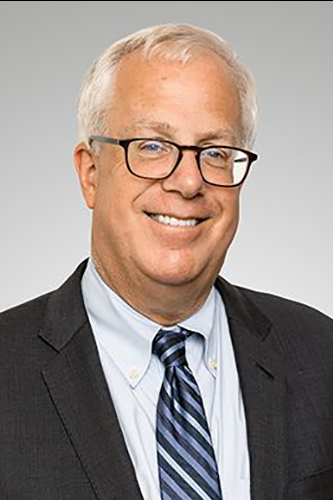 Jeffrey Robbins
Visiting Assistant Professor of the Practice of Political Science
Rm 319/Watson Institute of International and Public Affairs - 111 Thayer Street, or by Zoom
Office Hours
Tuesdays 2:00 - 3:30 p.m.
Jeff Robbins handles high-stakes litigation for companies and individuals who are entangled in corporate, shareholder, employment and a variety of other disputes, defending against or bringing defamation claims, or under corporate or congressional investigation. During his more than 35 years as a litigator and trial lawyer, Jeff has represented parties in high-profile First Amendment, corporate takeover, employment, breach of fiduciary duty and fraud-based cases, and has guided numerous companies, non-profits and individuals through matters involving intense media scrutiny. His notable cases include his successful defense of newspapers and other companies sued for defamation, resulting in two seminal defamation decisions issued by the Massachusetts Supreme Judicial Court upholding summary judgment for prominent defendants.
Jeff was appointed Assistant US Attorney for the District of Massachusetts, where he focused on civil fraud cases and money laundering investigations, as well as investigations involving hospitals, physicians and pharmacies. There he was tapped to be the District's first Chief of the Asset Forfeiture Division. In 1997 he was appointed Chief Counsel for the Minority of the US Senate Permanent Subcommittee on Investigations, and Deputy Chief Counsel for the Minority of the Senate Governmental Affairs Committee, where he represented Democratic senators in connection with an investigation into campaign fundraising practices during the 1996 presidential election. He was twice appointed as a Special Assistant Attorney General in Massachusetts, representing the Secretary of State of the Commonwealth in congressional redistricting and public records litigation. In 1999 and then again in 2000 he was appointed by President Clinton as a US Delegate to the United Nations Human Rights Commission in Geneva, Switzerland.
Beyond his legal practice, Jeff is a weekly columnist for the Boston Herald, writing about politics, foreign policy and national security issues. His columns have also appeared in the Wall Street Journal, the Boston Globe, the New York Observer, the Christian Science Monitor and the Times of Israel. He has lectured widely throughout the United States and Canada on issues relating to the Mideast, and is a Visiting Professor of the Practice of Political Science at Brown University, where he teaches courses on congressional investigations and political journalism.
Jeff is the former Chairman of the New England Board of the Anti-Defamation League, and the former President of the World Affairs Council of Boston.