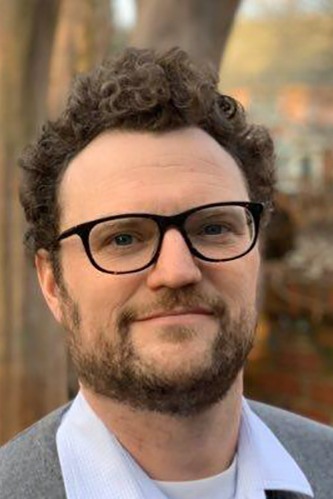 Rob Grace
Visiting Assistant Professor of Political Science, Boston University
Rm. 306/Watson Institute of International and Public Affairs - 111 Thayer
Office Hours
Tuesdays 1:30-3:30pm
Dr. Rob Grace is a Visiting Assistant Professor in the Department of Political Science at Brown University. His research interests include the evolution and application of international laws and norms in relation to armed conflicts and internal disturbances, international fact-finding, and the politics of humanitarian action, with a particular focus on humanitarian negotiation and humanitarian-military relations. He is also an adjunct lecturer at the Heller School for Social Policy and Management at Brandeis University, where he teaches a graduate course on international disaster management.

Previously, Dr. Grace was a USIP-Minerva Peace Scholar at the United States Institute of Peace, as well as a Graduate Research Fellow and a Summer Fellow at the Harvard Program on Negotiation. He has also led or co-led policy-oriented research projects on humanitarian-military relations at the Center for Human Rights and Humanitarian Studies at the Watson Institute for Public and International Affairs at Brown University, where he is now affiliated faculty. Dr. Grace's professional experience includes serving as Senior Associate at the Harvard Humanitarian Initiative, where he led a multi-year research project on fact-finding related to human rights and international humanitarian law; co-hosted and produced monthly webcasts on humanitarian action; and developed e-learning modules for the Humanitarian Academy at Harvard.

Dr. Grace's research and writing has been published by the Journal of Humanitarian Affairs, Journal of International Humanitarian Legal Studies, Conflict and Health, Negotiation Journal, and World Health and Population, among others. He holds a PhD in political science from Brown University, an MA in politics from New York University and a BA from Vassar College.
Job Market Title
The Promise and Tragedy of Humanitarianism: How Aid Workers Negotiate the Politics of International Emergency Relief
Abstract
What explains how and why international humanitarian organizations (IHOs) sometimes succeed, and sometimes fall short, in their efforts to negotiate unimpeded access during armed conflicts to implement humanitarian relief programs? I develop and test a structural-relational theory to answer this question. According to this explanation, humanitarian access obstruction results from the interaction between one factor that is structural (the level of geopolitical alignment between state and non-state access gatekeepers on the one hand and the countries from which IHOs hail on the other) and a second factor that is relational (the scale of IHOs' negotiation mobilization). I employ a mixed methods research design to test this theory. As an initial validity test, the dissertation offers analysis of an original dataset that the author devised that presents data on humanitarian access obstruction for every high intensity civil war from 2022-2018. The dataset includes 105 country-year observations that span 24 civil war contexts. The dissertation supplements this quantitative analysis with qualitative analysis of humanitarian access negotiations in Ukraine, Syria, Philippines, and Sri Lanka. These case studies are based on 116 semi-structured interviews that the author conducted with humanitarian workers, governmental representatives, and other experts.